This page is for any visitors who enjoy space photography. As a fan of the space program, I'm fortunate to have lived in Florida, where several rocket launches per year are visible throughout the state. Over the years I've dabbled in photographing Space Shuttle and rocket launches, star trails, comets, and other subjects involving space and the space program. Here are some of my galleries.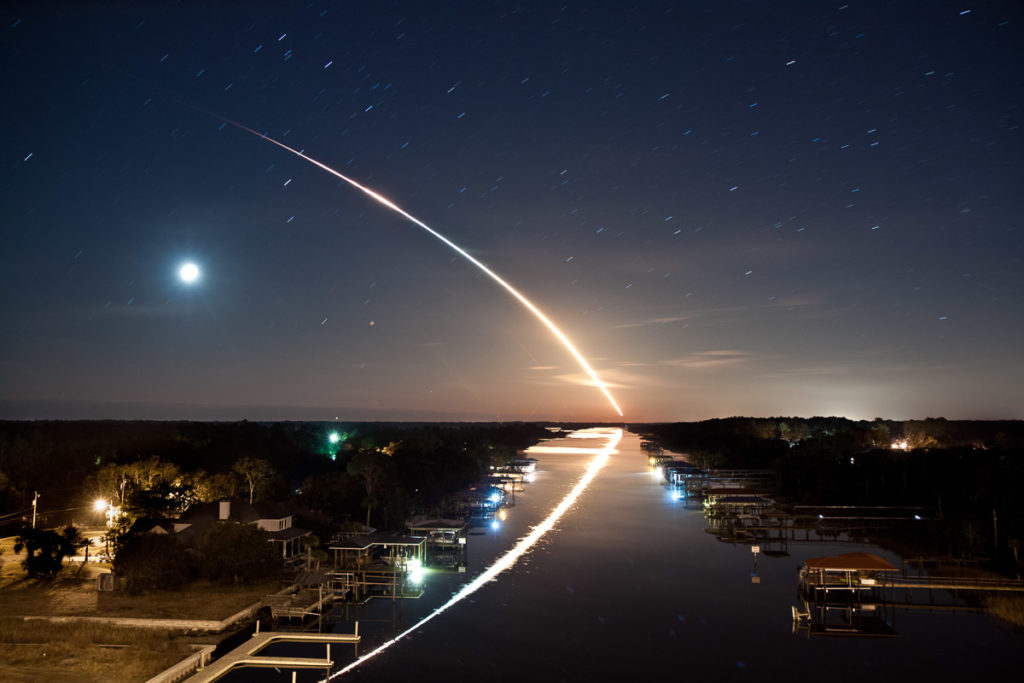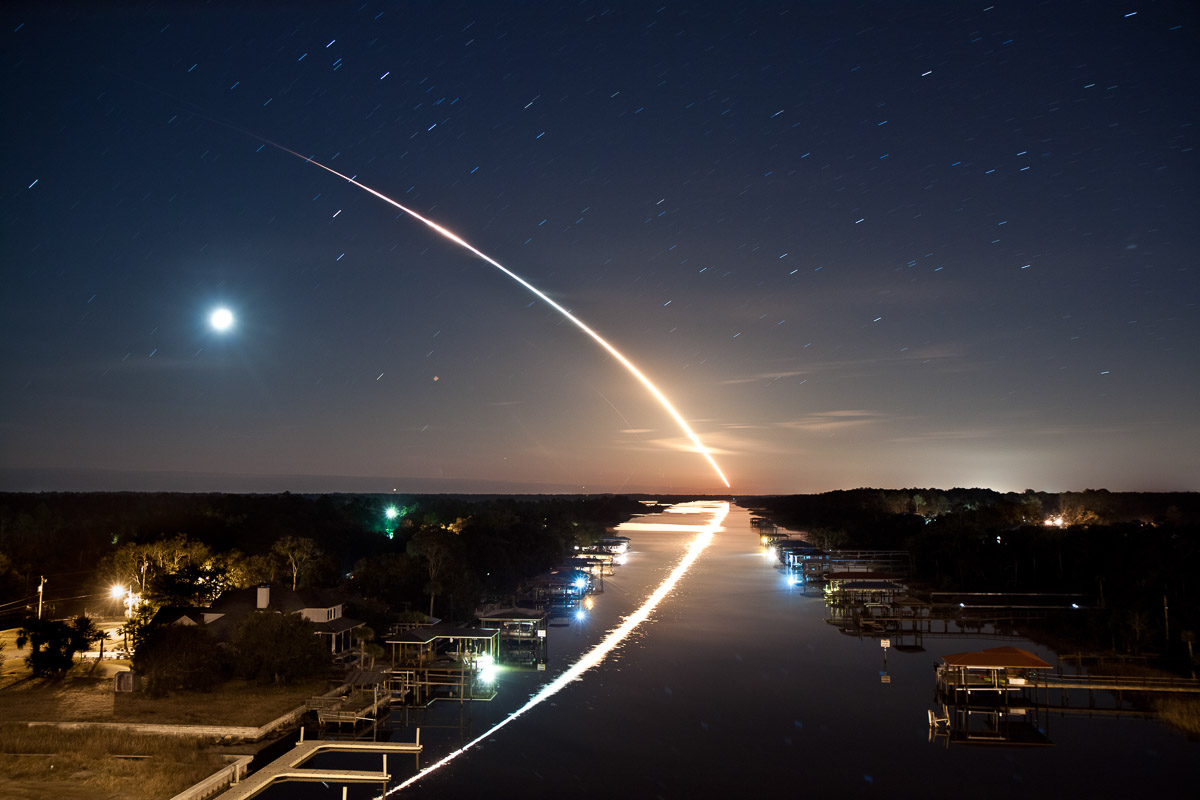 Probably the most recognizable photo I've ever made, and one that I've given its own gallery. Click into this gallery for more information on the photo, including the settings I used when I made it.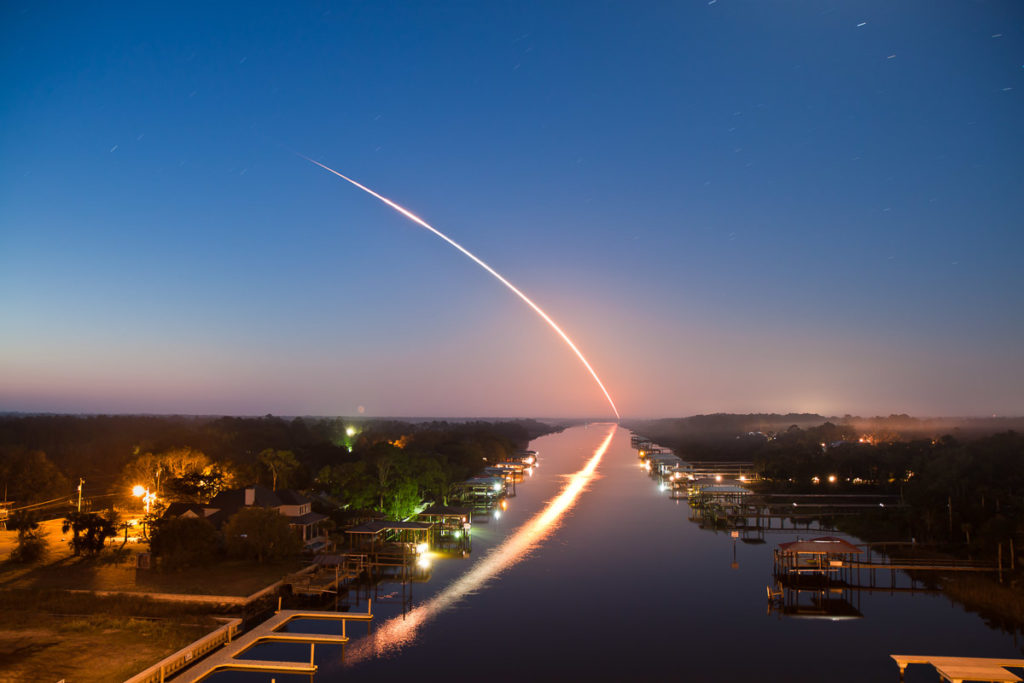 04/05/2010 6:21 am – STS-131 Space Shuttle Discovery launches into orbit in the minutes before dawn, leaving a beautiful reflection through the light fog on the Intracoastal Waterway in Ponte Vedra, Florida, 115 Miles from the launch. I definitely won't receive any originality points here, but how could I not go back to the same place where just two months earlier I had made an image that had spoken to so many people.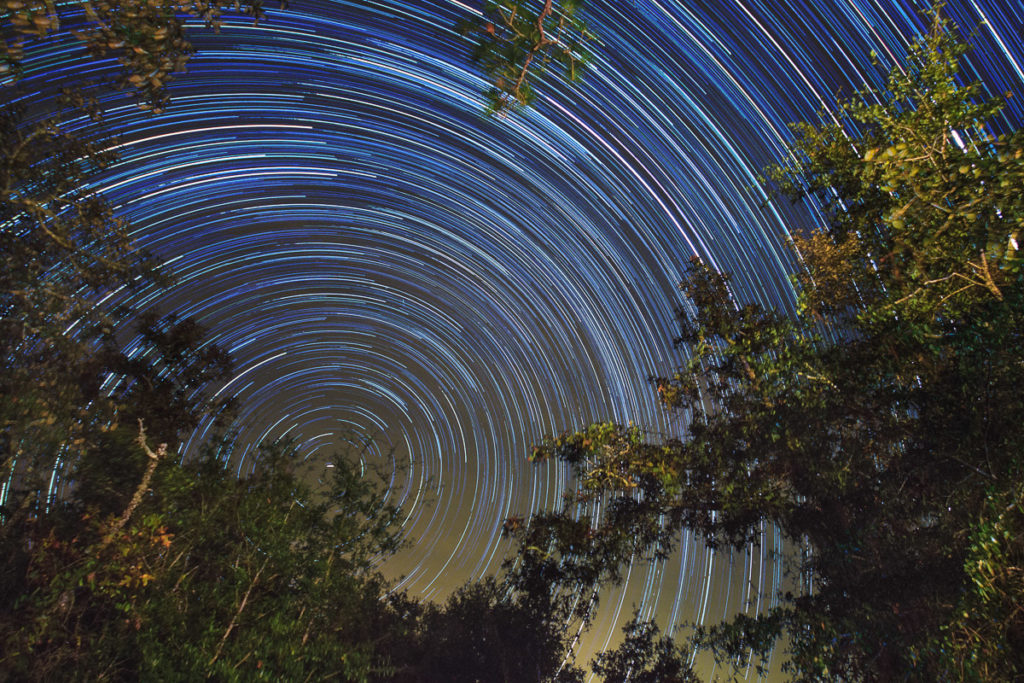 Some star trails images that I've made in the past. If you are interested in photographing star trails yourself, check out our article, How to Photograph Star Trails!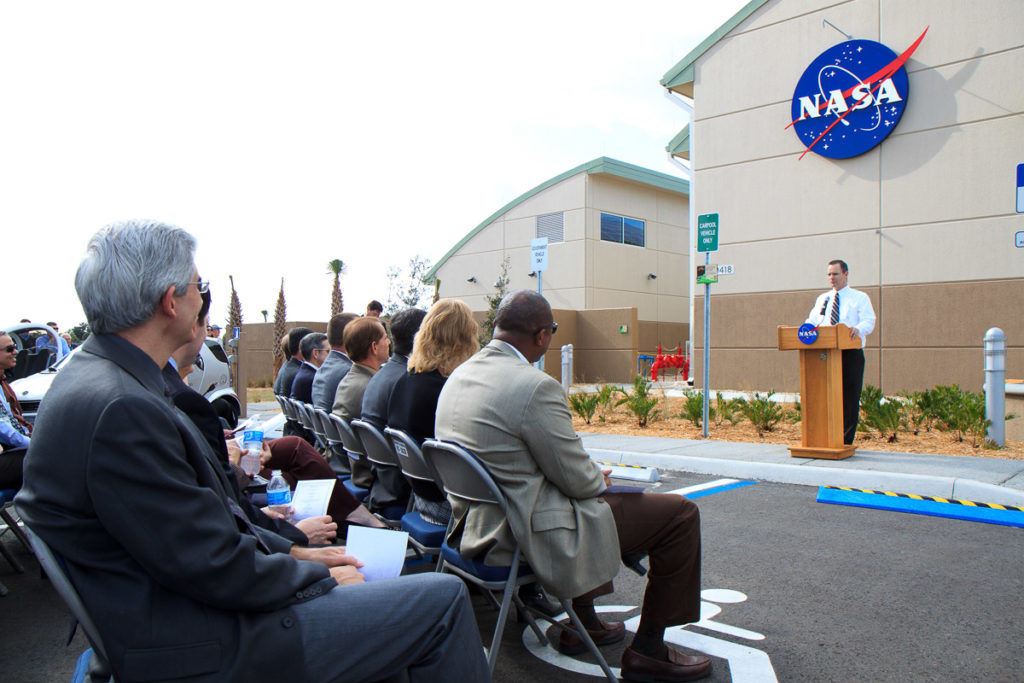 On January 20, 2011, NASA celebrated the opening of the new Propellants North Administration and Maintenance Facility with a Ribbon Cutting Ceremony. This building was built to be NASA's Greenest Facility, and has been awarded Platinum status in the U.S. Green Building Council's Leadership in Environmental and Energy Design (LEED), which is the highest of green building certifications. I was fortunate to be invited to the event and I had a fantastic time. Here are a few photos from my afternoon at Kennedy Space Center.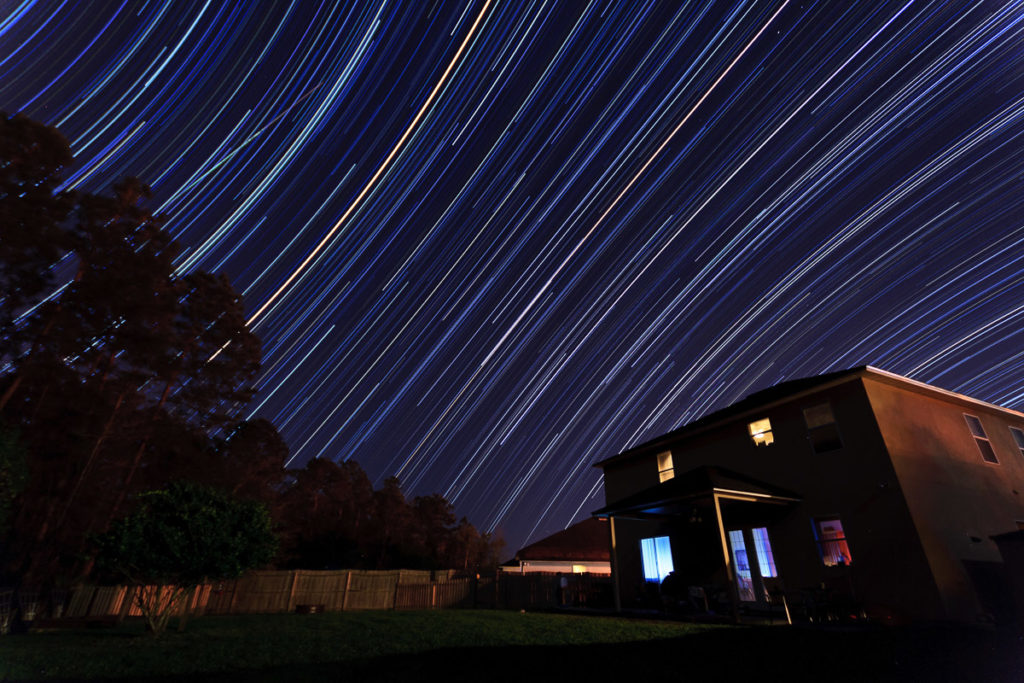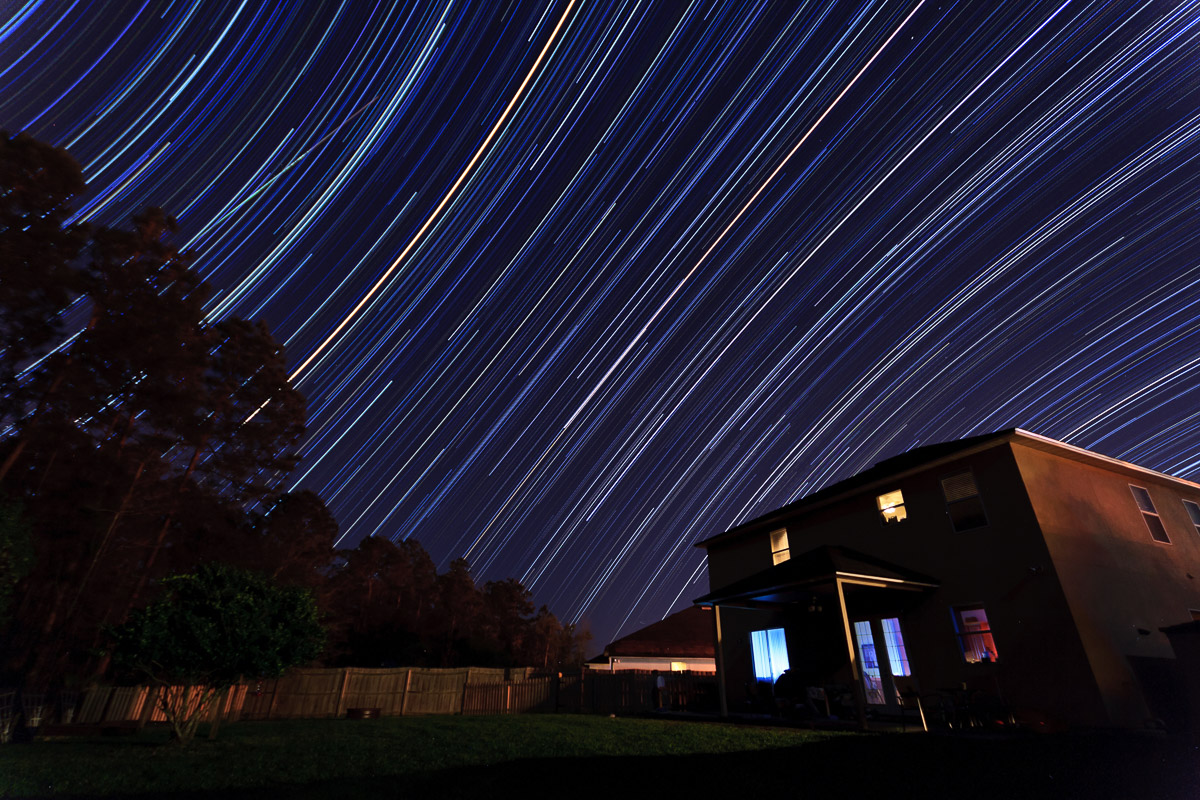 A gallery that contains all 445 images separate that were combined to create a single image of star trails. If you are interested in photographing star trails yourself, check out our article, How to Photograph Star Trails!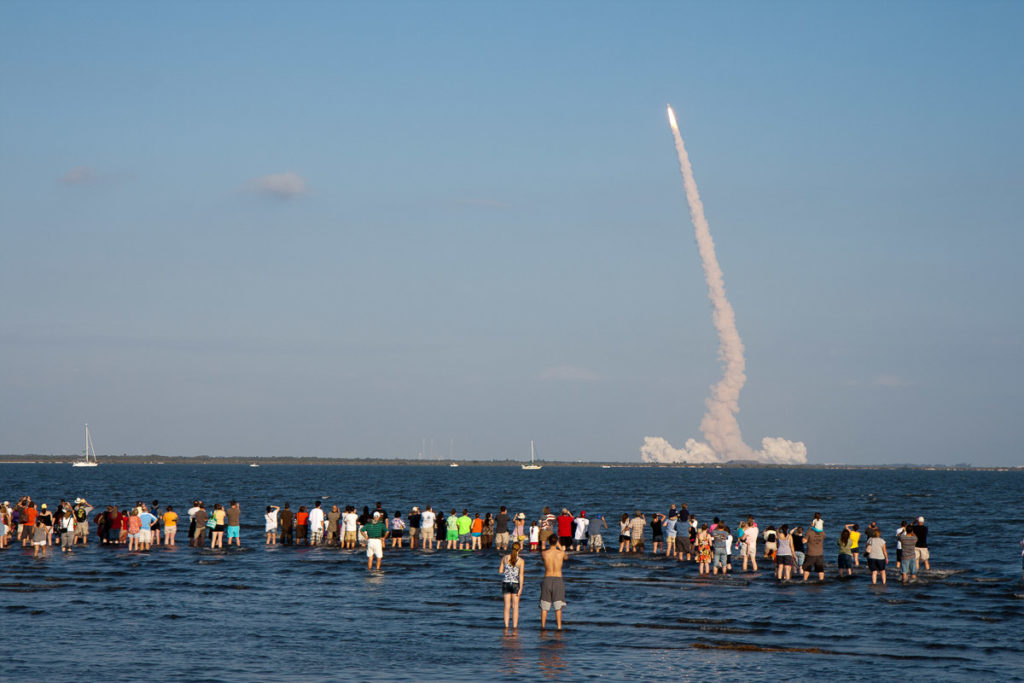 On February 24, 2011, we took a semi-spontaneous trip from Jacksonville down to Titusville to try and view STS-133, the final launch of Discovery. We found a nice spot on the intracoastal waterway to view the historic launch.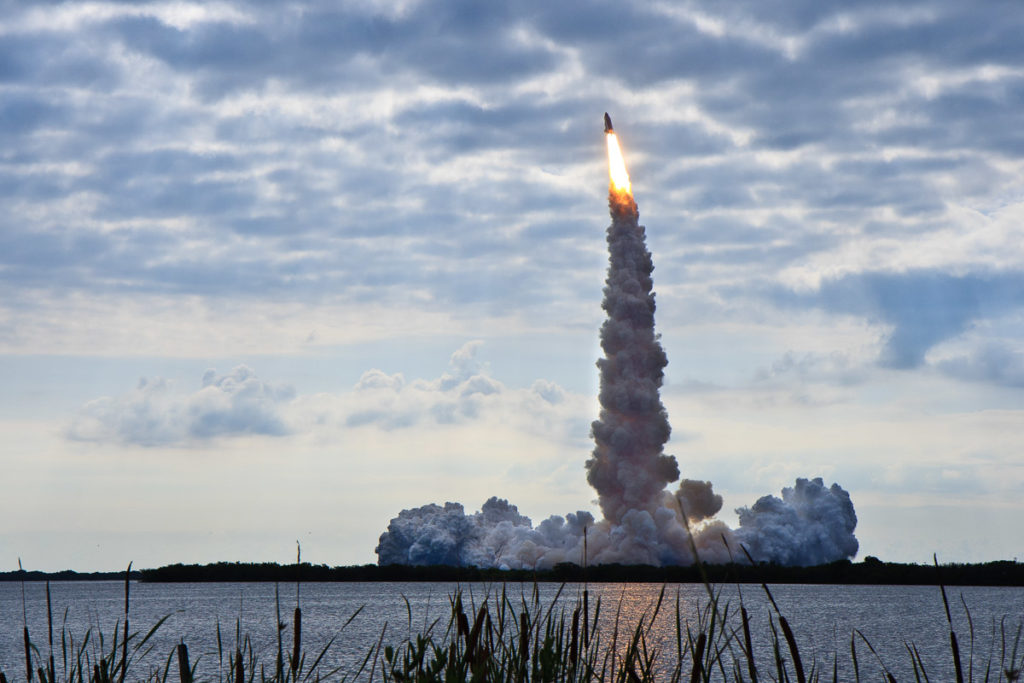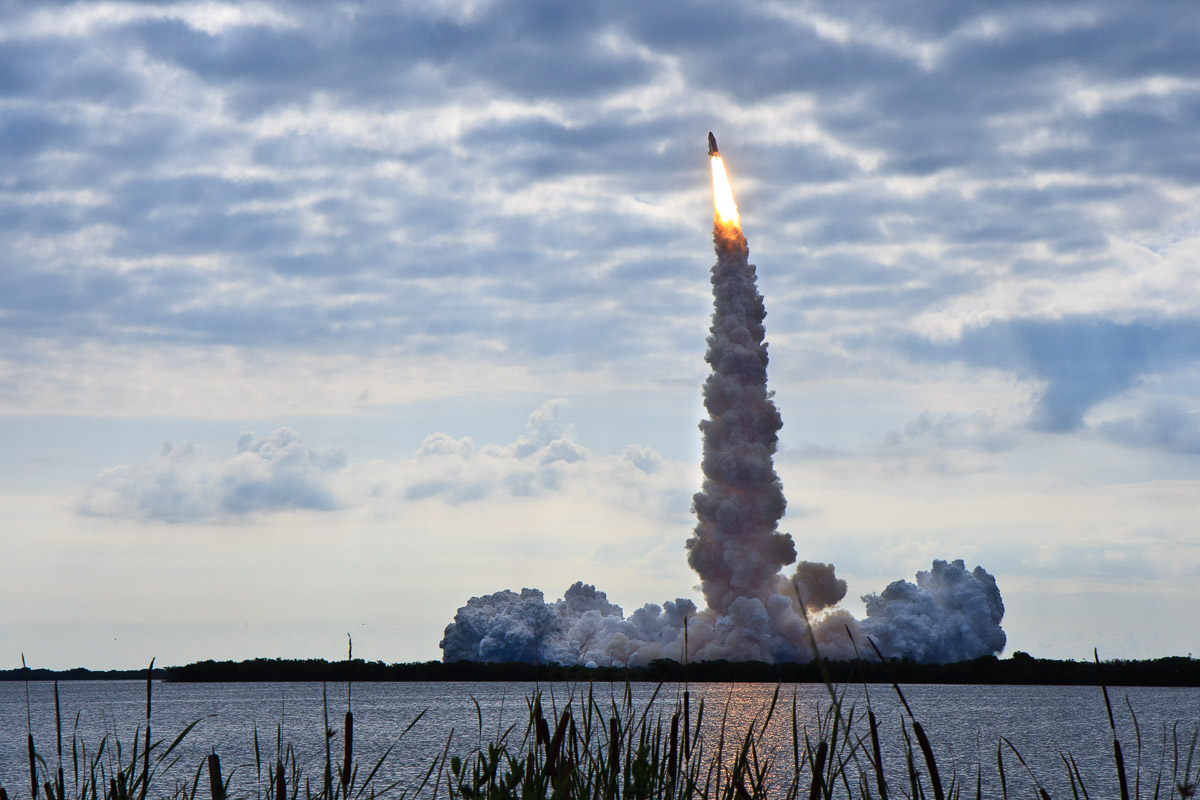 May 16, 2011 at 8:56 AM – Space Shuttle Endeavour STS-134 launches into orbit for the final time. I was very fortunate to be invited to attend this historic launch from the Banana Creek viewing area, 3 miles from the launch pad. My parents and my sister Michele attended with me. It was an experience we'll never forget. 🙂 Thanks sooo much to Thomas Von Deak and Anabel Falcon of the Glenn Research Center for helping to make this possible!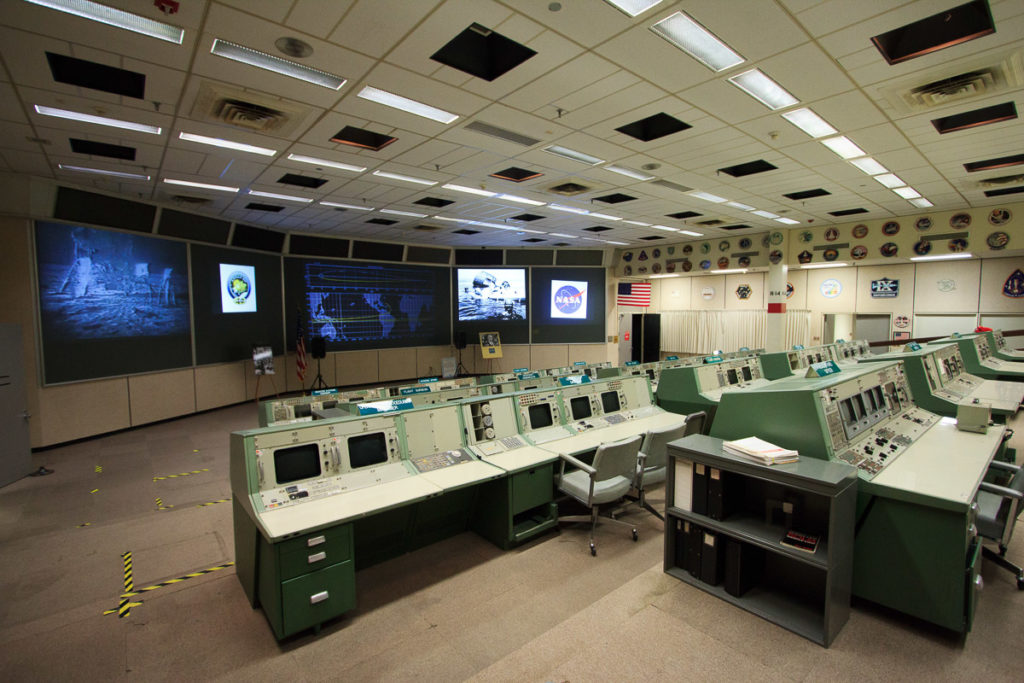 In November of 2012 I flew to Houston for a long weekend and met my parents there, who were in the middle of a cross-country vacation. On Sunday we went to the Jaguars/Texans game which was awesome, but on Monday we managed to top that with a wonderful tour of NASA's Johnson Space Center, thanks to our friend Mike Scott! Here are a few photos from the tour. I tried to caption each photo with some relevant information about it, so if you are interested in the space program and it's history, take a look; Mike Scott please correct me if any of the stuff I said is inaccurate or misleading, and thanks again!