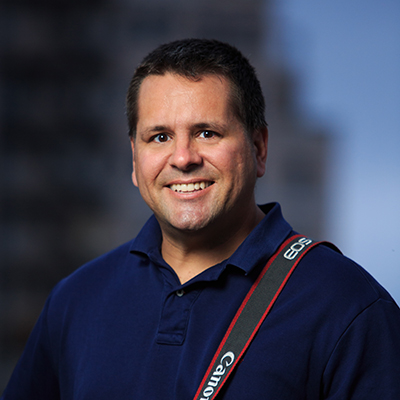 Welcome to JamesVernacotola.com!
Thanks for stopping by to check out my web page! My name is James Vernacotola. I started this website as primarily a place where I can share some of my galleries, as well as help others out with some photography related questions. I mostly write about photography, but occasionally go off topic as well. If you are a new or amateur photographer who is looking to learn some new things about photography, then I hope you will find this website informative!
My Story and Journey in Photography
My story and journey in photography is similar to that of so many other photographers whom I have met in person and on the internet. I first realized I had a love for photography during Christmas of 2005 when I bought my wife a Canon Digital Rebel XT and a couple of lenses from Costco. We had our first child on the way and wanted to make sure we wouldn't miss any moments, so we wanted a camera that would go click-click-click as fast as we could press the button. As a new parent with a new camera, it wasn't long before I realized my desire to improve my images and be creative with the camera. I wanted to learn how to make great images of not just my children, but also landscapes, sports and pretty much everything else. I also wanted to learn more about the capabilities of our new DSLR and why it was better than our old point-and-shoot.
Little did I know the "Pandora's Box" I was opening. Before I knew it, I was spending hours on the internet and at the book store, reading everything I could get my hands on about DSLRs and photography technique. I also joined some photography clubs and began volunteering my time with local charities and organizations to give myself more opportunities to apply what I've learned. At nights when everyone was in bed and I had some free time, I took the camera out and practiced long exposure photography with cars passing by or star trails. Basically I spent several hours a day thinking, planning, and learning about photography. If you've read this far, you might just have caught this photography bug as well!
Over the years I was able to use what I learned through reading and practicing, to make several images that I was extremely proud of. I made an image in 2010 of a Space Shuttle launch, which became NASA's Astronomy Picture of the Day a few days later, and was selected as an Honorable Mention in the 2011 National Geographic Photography Contest. I also picked up a part-time gig doing freelance photography work for Jacksonville.com, the website for Jacksonville, Florida's local newspaper, The Florida Times-Union. There I've had a terrific opportunity to hone my skills photographing all sorts of events in Northeast Florida, from concerts to graduations to all sorts of high school and college sports, Jacksonville Jaguars games, and NASCAR Races in Daytona. We shoot primarily for the web, but a few times I've been pleasantly surprised to see one of my images on the Front Page or Sports Front Page of the print edition.
Where Am I Now?
It's been over a decade since I bought that first DSLR, and while I have learned and applied quite a bit since then, I still learn every day. I still love my gig with Jacksonville.com, and I'm also the Volunteer Photography Chair at THE PLAYERS Championship golf tournament at TPC Sawgrass. But I have the most fun as a parent with a camera at my three kids' many sporting events.
As someone who loves photography, I have become the "camera guy" among my friends and family. I'm always the one who takes photos at events with family and friends. I'm also always the one they come to when they have questions about photography technique and settings for whatever situation in which they may find themselves. I relish this role because, as I tell my friends, "I love running my mouth about photography!" My friends and family also come to me for advice about purchasing a camera. As part-time or hobbyist photographers we all sometimes have to make tough financial decisions when it comes to purchasing gear. Photography can be an expensive hobby. I always try and leverage the best deals I can find when I'm purchasing gear, and I love sharing my discoveries with my friends and family.
JamesVernacotola.com has existed for a several years as a photo gallery hosted by a photo gallery platform. While it was great for displaying photos, writing and organizing blog posts and other pages was a bit clunky, so I rarely wrote any. And moving it to a new platform seemed to be way too monumental of a task to consider. This year I finally made the decision as a New Years Resolution to switch platforms to WordPress which is a blogging based platform. Every year, I always seem to make the same resolutions: eat healthier, lose some weight, exercise more, read more, get more organized, etc. These resolutions have come with varying levels of success (and failure). So this year, all of those are purely optional, and I have only two resolutions: Update my website, and write more. And, I'm already partially successful, since I have completed one page – this one!
Over the years I've found that several people ask the same questions about photography and gear, and frequently I "re-invent the wheel" when I answer one of these questions. Enter my New Years resolution.
My Goal
This website is for anyone who is interested in learning some new techniques or being part of a photography community.
I hope for this blog to become a repository of information that not only has been asked of me, but also of information that I had trouble with when I was first learning photography. I also hope to share pertinent photography news, as well as great photography gear buys that I stumble upon. I've been zenning over this blog for years and I'm excited to finally get started on it. I can't wait to see how it all turns out. And maybe over the course of the year, I'll exercise more and knock off a few pounds too. No pressure.
Please browse around and kick the tires. I'd love to have some feedback. If you ever have any questions about this blog or any of the contents, please feel free to use the "contact us" link below to send me a note. Or if you have questions about photography, please consider asking a question using the Mailbag link on the top-right of the page.
Thanks so much for coming to check out JamesVernacotola.com!